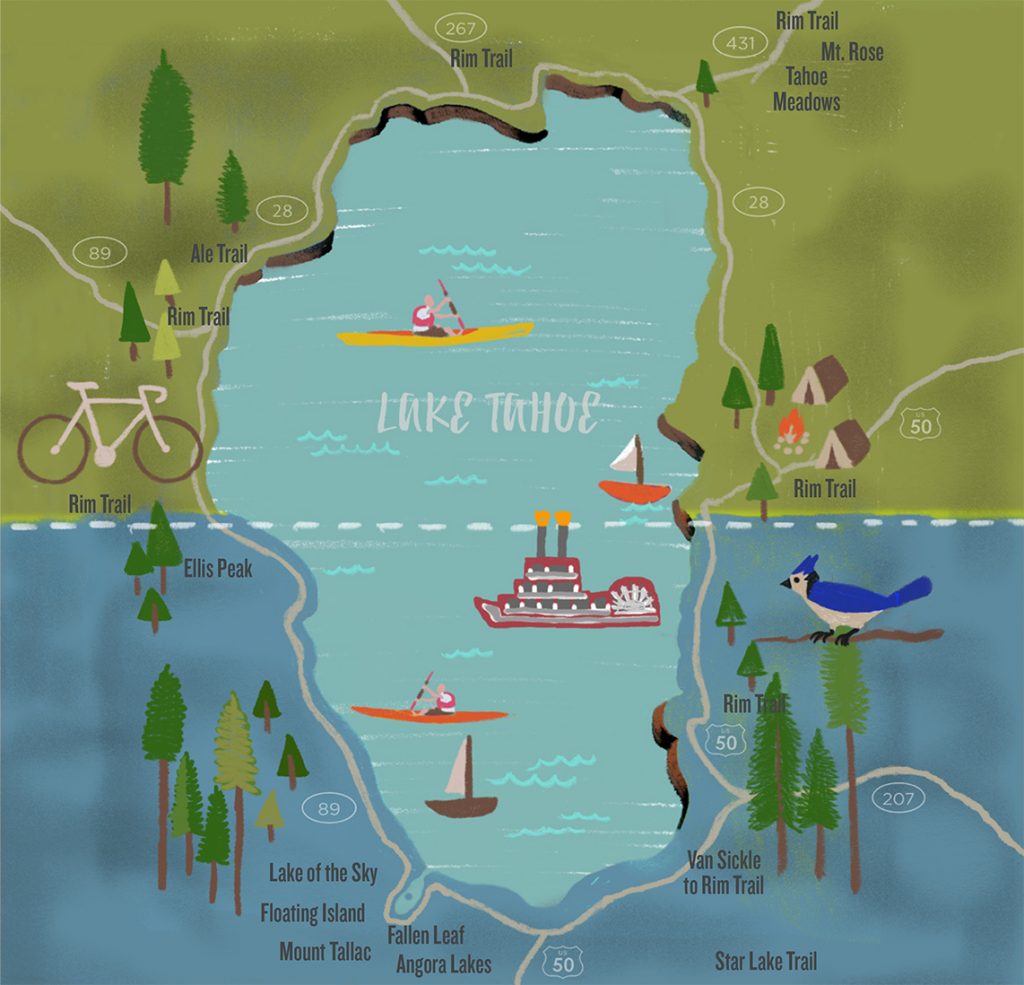 For day hikes or backpacking, easy to challenging—you'll want to check out these top Lake Tahoe hiking trails.
various levels
North and West Lake Tahoe trails with last stops for a cold one.
moderate
Lightly trafficked, 6.9-mile out and back near a small lake. No dogs.
moderate
6.3-mile out and back. Best July through October. Fabulous views.
moderate
8.1-mile loop by a small lake. Year-round and dog-friendly.
Floating Island Trail
moderate
4.7-mile out and back that is good for kids and trail running.
Lake of the Sky Trail
all levels
1.9-mile loop walking trail including Lake Tahoe shoreline. No dogs.
Mount Rose Trail
moderate
10.6-mile loop, reaching the 2nd tallest peak at Lake Tahoe.
difficult
10.2-mile out and back. Among the best Lake Tahoe hiking trails for views.
moderate
6.6-mile out and back from High Meadows. Lake elev. 9009 ft.
all levels
11.2 miles of interpretive loops. Scenic with seasonal wildflowers.
difficult
Around Lake Tahoe (172.5 miles). Multiple trailheads for out and back.
moderate
3.6 miles out and back, easy for the first 10 minutes. Small waterfall.
Looking for info about Lake Tahoe's amazing beaches? Visit our Beaches Page!