You're about to embark on a 72-mile scenic journey unlike any in the world. Enjoy the magic.
1.
Heavenly Village
Shops, restaurants, Heavenly Gondola.
2.
Camp Richardson/Tallac Historic Sites
Miles of alpine beaches, restaurants, horseback riding, bike rentals. Historic mansions (summer).
3.
Taylor Creek Visitor Center
Nature trails, ecology information, stream profile chamber along Taylor Creek.
4.
Emerald Bay Lookout
Overlooking Emerald Bay, one of the most photographed places in the world. Trail to Vikingsholm Castle (summer).
5.
D. L. Bliss State Park
Secluded beach, picnic area. Views of Rubicon Bay.
6.
Meeks Bay
Ancestral lands of the Washoe Indians. Beach, campground.
7.
Sugar Pine Point State Park
Historic Queen Anne-style Ehrman Mansion (summer) and General Phipps Cabin. Picnic area, hiking, bike trails.
8.
Gatekeeper's Museum/Fanny Bridge
Marion Steinbach Indian Basket Collection, logging, and rail-road artifacts. Huge trout in Truckee River from Fanny Bridge.
9.
Squaw Valley USA
Site of 1960 Winter Olympics. Olympic Museum, skiing, cable car, swimming, ice-skating, bungee jumping, lodging, restaurants.
10.
Donner Memorial State Park
Historic Donner Party Museum. Exhibits, nature trails, picnic grounds. Donner Lake recreation area nearby.
11.
Truckee
Historic railroad town with unique shops, restaurants.
12.
Watson Cabin
Living Museum with circa 1900 furnishings.
13.
Historic Fish Hatchery
and UC Davis Education Center includes information about former operations and ongoing research.
14.
Kings Beach
Pier, beach, paddleboat rentals, dining, shops.
15.
Crystal Bay
North shore casinos. Chief Joseph sculpture outside the Cal Neva Resort, once owned by Frank Sinatra.
16.
Stateline Lookout
Trail to stunning views of Lake Tahoe.
17.
Mt. Rose Lookout
View of Lake Tahoe and Diamond Peak.
18.
Tahoe Science Center
Hands-on and virtual exhibits about the Lake Tahoe ecosystem. For hours and tour information: 775-881-7566.
19.
Memorial Point
Incredible views, walking trail, restrooms.
20.
Sand Harbor
Spectacular sandy beaches, outdoor amphitheater (home of the Lake Tahoe Shakespeare Festival), picnic area, restaurant, State Park Information Center (fee).
21.
Spooner Lake
Lake loop trail, other hiking trails, picnic areas.
22.
Cave Rock Vista Point
Sacred site of the native Washoe Indians. Short climb to great views.
23.
Zephyr Cove
Lodge, restaurant, beach, park, paddle wheeler cruises, RV park, horseback riding, sailing cruises.
You have now completed the Most Beautiful Drive in America!
---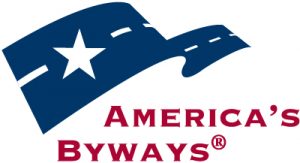 Established in 1991, the Federal Highway Administration's National Scenic Byways Program promotes the recognition and enjoyment of America's memorable roads. Each Scenic Byway defines a truly American experience. So, travel these enlightened paths, marvel at the beauty and celebrate the diversity.
---
Visitor Information Along the Way
Incline Village/Crystal Bay Visitors Center
969 Tahoe Boulevard, Incline Village, NV 89451 (775) 832-1606 | (800) GO-TAHOE (800-468-2463)
Tahoe City Visitor Information Center
100 N. Lake Boulevard, Tahoe City, CA 96145 (530) 581-6900 | (800) TAHOE-4U (800-824-6348)
Tahoe South Visitor Center – Nevada
169 US 50, Stateline, NV 89449 (775) 588-4591 | 800-AT-TAHOE (800-288-2463)